Jim Dieter 
Executive Director and co-founder of the Asset Leadership Network
Internationally respected asset management leader and strategist
ANSI Head of US Delegation to ISO TC 251 for the development of ISO 55000 Asset Management Systems
Developer of seven ASTM International Asset Management technical standards
Asset Management Consultant with experience in multiple sectors
Business and relationship development leader
Influential speaker and presenter
Skilled educator and trainer
Successful project and account manager
Asset management software and systems expert
Value creator

Lindsay Ziegler 
Expert in cross-functional business process analysis and improvement

Focus on eliminating organizational silos to improve results

Training materials development and delivery

 

Design, planning, and management of business and financial systems across project life cycles

 

Background in financial systems, insurance, and water utilities

International project management experience

Professional trainer including technical / software, management, and insurance

Member, Asset Leadership Network (ALN)

 

ISO 55000 A55K (ALN)

 certified

Certified Model-

Netics

® Instructor 

BS, Purdue University, Computer Science

MBA (Global Executive), Duke University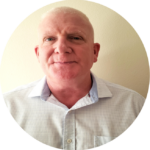 Mark  Johnson
Defense Contractor – Quality Consulting: Contracted to perform Root Cause Analysis (RCA) for failure to meet Contract Deliverables and to implement Process Improvement Initiatives to correct and prevent re-occurrence.
Andrew James Advisory Group (AJAG) – ISO 55001 Consulting: develop proposals and Training Needs Analysis (TNA) towards implementing and certifying to ISO 55001.
Andrew James Advisory Group (AJAG) – ISO 55001 Training: conduct training in ISO 55001 which prepares for a personal ISO 55001 Certification, A55K, from the Asset Leadership Network (ALN). Developed a "Special" topic on the path to ISO 55001 Certification.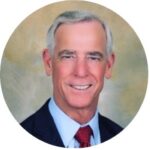 Rob Coffman
Mr. Robert (Bob) Coffman has 43 years of combined Federal service. He began his professional and leadership development upon his enlistment in the U.S. Marine Corps in 1975. Advancing in the enlisted and warrant officer ranks, Bob spent his Marine Corps career in supply and logistics leading organizations focused on Warehousing and Distribution, Materials Management, and Property Control. He retired from the U.S. Marine Corps in 1997 as a Chief Warrant Officer-4.
Over the course of Bob's Marine Corps career, he was called upon many times to present professional training material along with many impromptu periods of instruction.
He served as a Career Planner regularly providing presentations on military benefits and professional opportunities
Bob is a respected Adjunct Instructor of Federal Property Management with Graduate School USA, training federal employees in Property Lifecycle, Property Custodial Responsibilities, Warehouse Operations and Distribution Management, and Planning, Managing and Controlling Property Inventories.

Boyd Beal
Boyd has a diversified background that has been centered on the assessment, analysis, design, improvement, development, implementation, and evaluation of business processes and master data management processes in support of ERP/EAM programmatic change in compliance with NRC, DOE/DOD, OSHA, NFPA, ESH, cGMP, ISO,ISMS and EPA regulatory requirements. Work experience has been in the utility (nuclear & fossil), DOD/DOE, steel, pharmaceutical, oil, gas, energy, chemical, manufacturing, E-commerce, and plastics industries.

Specialties: Enterprise Asset Management Best Practices, PAS 55, ISO-55000, Asset Productivity Improvement, Organizational Change Management, Business Process Reengineering, Benchmarking & KPIs, Project Management, CMRP, SAP-MM/PM, Supply Chain Management, Taxonomies, Asset Data Cataloging, and Master Data Management (MDM) processes.